Go Back
WL68 | Info-Gel
Wire Lubricant – Viscosity = 68 cSt @ 40°C.
WL68 is a honey oil colored product within the series of Wire Lubricants product line used with injection units, has excellent adhesion, water resistance, rust and corrosion protection.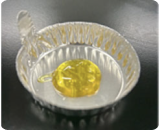 Contact us for more information and technical data sheets
Download Our Product Selector Guide
Download our product selector guide to see which of our products work for your industry, type, and applications.
Download PDF