Go Back
LD345 | Info-Gel
LD345 is a low-density compound suitable for filling and/or flooding loose tube, communication, energy, and hybrid cables. This product has very good migration results and resistance to "leaching" into polymers such as polyethylene (PE) used in jacketing of communication cables. Suitable for use in optical tubes utilizing polybutylene terephthalate (PBT).
Dielectric Constant @ 23°C = 1.678 @ 1,000 cps, Density @ 0.45 g/cm³, Cold Pumpable.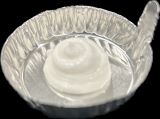 Contact us for more information and technical data sheets
Download Our Product Selector Guide
Download our product selector guide to see which of our products work for your industry, type, and applications.
Download PDF