Go Back
K550 | Info-Gel
K550 is suitable for filling and/or flooding optical fiber cables. K550 is a synthetic gel primarily used in loose tube and ribbon cables and compatible with all polymers and used mostly with polypropylene (PP). The extreme temperature range effectiveness of this product and its higher critical yield stress makes it the best in the world for all tube types and applications.
Viscosity @ 23,000 cP, but viscosity has been adjusted to accommodate customer manufacturing speeds and tube diameters.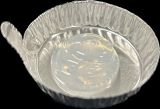 Contact us for more information and technical data sheets
Download Our Product Selector Guide
Download our product selector guide to see which of our products work for your industry, type, and applications.
Download PDF