Go Back
LA6000 | Info-Gel
LA6000 is a thixotropic high temperature gel suitable for filling and/or flooding of optical fiber and energy cables. This gel primarily used in metal tubes and tubes manufactured with polybutylene terephthalate (PBT).
Applications with temperatures up to and exceeding 310°C.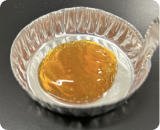 Contact us for more information and technical data sheets
Download Our Product Selector Guide
Download our product selector guide to see which of our products work for your industry, type, and applications.
Download PDF