Go Back
FR27 | Info-Gel
FR27 is a flame retardant gel for filling and/or flooding power, optical, and hybrid cables. This particular flame retardant product provides added benefit against migration or "leaching" into polyethylene jackets as it is produced with a synthetic base, lower viscosity, and can be cold pumped.
Viscosity @ 7,500 cP, cold pumpable.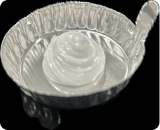 Contact us for more information and technical data sheets
Download Our Product Selector Guide
Download our product selector guide to see which of our products work for your industry, type, and applications.
Download PDF